Joshua Lukins, Process Operator
Joshua has been a process operator for more than 3 years, joining the Golden Grove team just under a year ago. He works a 2-week on and 2-week off roster.
"What I enjoy most about working for 29Metals is that each day is different and the satisfaction I get from solving problems when they arise.
Golden Grove also offers plenty of after work activities onsite that you can enjoy with your teammates.
It is easily the best work/life balance roster I have done. Having the two weeks at home allows me time to get stuck into projects around the house and spend quality time with my family."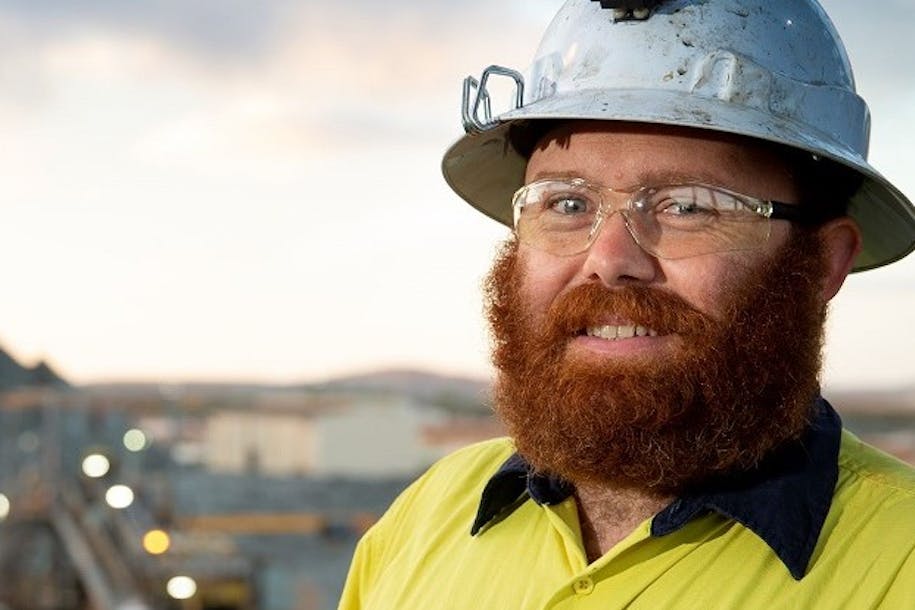 Lyle Martland, Paste Plant Supervisor
Lyle has worked at Capricorn Copper since May 2021 as a contractor operating the Paste Plant and progressing to Paste Plant Supervisor. He joined the 29Metals team in March 2022 when operation of the Paste plant was moved internally.
"I work on a 2 week on - 2 week off roster and am loving it. I don't think I could do any other roster now. It gives you the best work life balance you can ask for and you can practically have a holiday every break (if you're not renovating a house like myself). It gives you so much time with your family and friends. I also enjoy coming back to work after my break as the people here are amazing and the company has been great to work for.
Capricorn Copper camp has a relaxed feel about it and I look forward to jumping in the kayak after work a couple of times a swing and going for a paddle in the lake to wind down.
Being the Paste Plant Supervisor, I have the pleasure of managing the operation and maintenance of the plant and keeping it running to its maximum potential. I might be biased but I get to work with a great team in the best part of the site."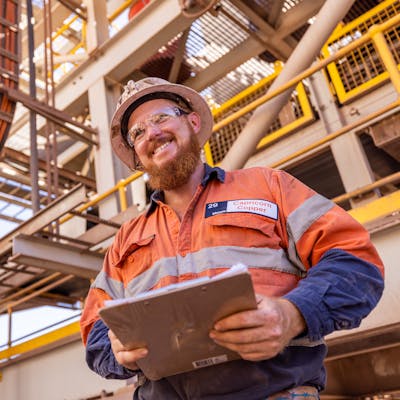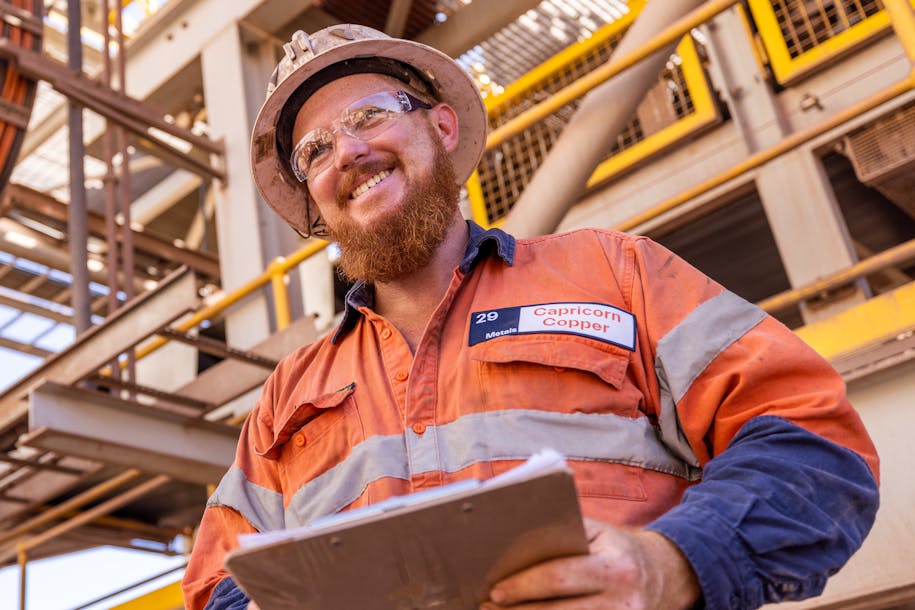 Nicole Cox, Senior Structural Geologist
Nicole has been at Golden Grove since October 2020 as the Senior Structural Geologist.
"I have been given incredible opportunities to learn and grow (technically and as a manager) here at 29Metals.  My role is to create and manage a team that operates a stationary LiDAR scanner underground.  We produce high resolution scans of development drives that I then structurally map and interpret, to then feed the data to multiple other teams, who use it to improve models and decisions.
The camp feels like a resort, with a large selection of food and facilities.
I like the flexibility that 29Metals offers to accommodate our home lives. It feels like the leadership team genuinely cares about my well-being, which encourages me to give them my best."